The Pulse of IU Nursing
Spring 2023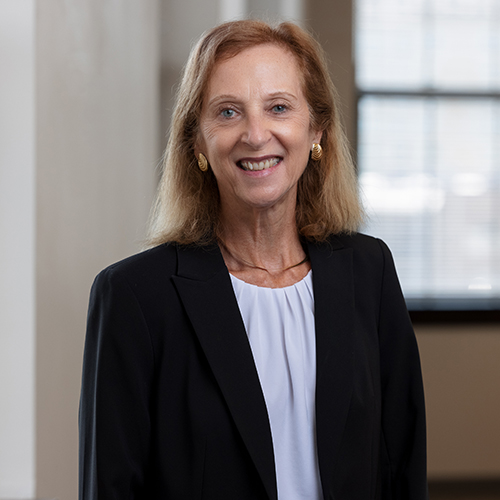 From the Dean
Robin Newhouse
PhD, RN, CNS, NEA-BC, FAAN
Welcome!
There's something particularly enjoyable about delivering good news. Recently, I was fortunate to be able to share quite a bit of promising news during the winter State of the School address focused on our vision for the year. We learned that IU School of Nursing has jumped sixteen spots to No. 10 in the latest U.S. News & World Report Best Online Graduate Nursing Schools ranking. The education track of our Master's program moved up to #4 and the leadership track was ranked #17. Our undergraduate program is also ranked, jumping nine spots to #22, which ranks us #1 in Indiana. 
As a school, we continue to develop our five-year strategic plan, which will be implemented beginning in July 2023. In addition, we have been engaged in strategic planning related to diversity, equity, and inclusion (DEI), resulting in a final plan that has been presented to faculty, staff and students. In August, I appointed Dr. Greg Carter as special assistant to the dean for DEI. An alumnus of our master's degree program, Dr. Carter has a doctorate from the IU School of Public Health. His teaching and research have focused on improving access to care among marginalized populations, including LGBTQ+ persons, people of color and rural populations. We look forward to Greg's counsel and leadership as our school implements the strategies to strengthen DEI at IUSON. 
Other notable highlights from the past year include: 
We are implementing a plan to increase undergraduate student enrollment by 50% over the next three years and received a $16 million gift from IU Health to reach this goal.​ Nine INSTEP workgroups are ensuring this goal is achieved.​

 

Our school was awarded $2.7 million in external funding this past year. External proposals totaling more than $20 million were submitted. 

 

In funding from the National Institutes of Health, IU School of Nursing ranks No. 15 among public nursing schools, No. 1 in Indiana and No. 6 in the Big Ten. 

 

Nearly $18 million was raised in philanthropic support. Scholarships were awarded to 340 students.

 
IU School of Nursing was pleased to host several alumni events this year, including special events related to the opening of a 50-year time capsule this spring. A virtual alumni reunion was held in August, which included special recognition for graduating classes celebrating milestone anniversaries. I hope you can join us for this year's reunion, to be held May 19 and 20th. As the largest nursing school in Indiana, we are fortunate to have more than 23,000 living alumni representing our school and the high-quality nursing education we offer. 
I am continually impressed by the progress and achievements of our students, faculty and staff. Even in the darkest days of COVID, our school managed to persevere in our education and research missions. On behalf of our faculty, staff and students, I want to thank you for your continued support of IU School of Nursing.  
P.S. Have you seen our updated website? Check it out at nursing.iu.edu.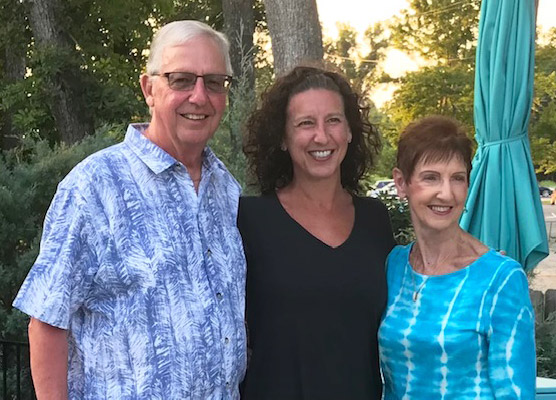 Alumni Profile: Cheryl Hansell
Shortly before graduating from IU School of Nursing in 1972, Cheryl Ewalt Hansell was asked to write a reflection for a time capsule marking the construction of a new School of Nursing building on the IUPUI campus. She was there when the time capsule opened 50 years later.
Learn more about Cheryl's IUSON experiences