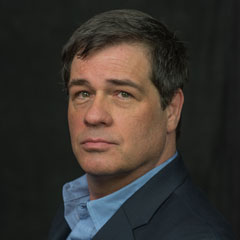 Education
PhD, Indiana University
MSN, Indiana University
BSN, Indiana University

Specialties and Expertise
Diversity, Equity, and Inclusion
Barriers to Diversity, Equity and Inclusion
Marginalized Populations
Vulnerabilities
Health Policy
Advocacy
Health Equity
Voice of Nursing
Health Systems
Decision-making / Outcomes Management
Biography
Greg Carter, PhD, MSN, RN, AACRN, received his BS in Nursing from IU Bloomington; his Master's degree from Indiana University Indianapolis; and his Doctoral degree from IU Bloomington School of Public Health. Dr. Carter's research focuses on designing studies to address health disparities among sexual minorities.
He has expertise in designing studies to identify barriers to HIV screening, and creating community-based HIV prevention interventions. His teaching expertise focuses on community health, with specific expertise in rural health disparities. Dr. Carter is currently PI on an Indiana Minority Health Coalition extramural grant exploring perceptions of health and health care access among minorities. He recently received the Indiana University LGBT Spirit Award and the Dr. James E. Mumford Excellence in Extraordinary Teaching Award.
Dr. Carter is a co-director of the Rural Center for AIDS and STD Prevention and a research fellow at the Kinsey Institute.
Publications